Mahindra Blues Festival: Identity System
MBF—Identity Project / 2018 / Typography II With Paul Soullelis


---
Context: Typography II
Year: Spring 2018
Typology: Brand Identity

Role: Concept development, Identity creation, Typography, Editorial and Motion Design
Instructor: Prof. Paul Soullelis
---















Faced with the challenge of selecting and redesigning an existing cultural event, the Mahindra Blues Festival, a popular music festival hosted every year in the city of Mumbai, India, stood out as a event in desperate need of a design intervention. Having embedded itself in the cultural tapestry of Mumbai as an important event featuring a confluence of established and ascendent voices in the world of Blues music, I sensed an incongruity between its design identity and the cultural currency that it weilded as one of Asia's largest blues festivals. This project is an attempt at capturing the cultural weight that the Mahindra Blues Festival holds in a country whose thirst for blues music only seems to grow with each passing year.









MBF/2018/Posters
MBF/2018/Business Cards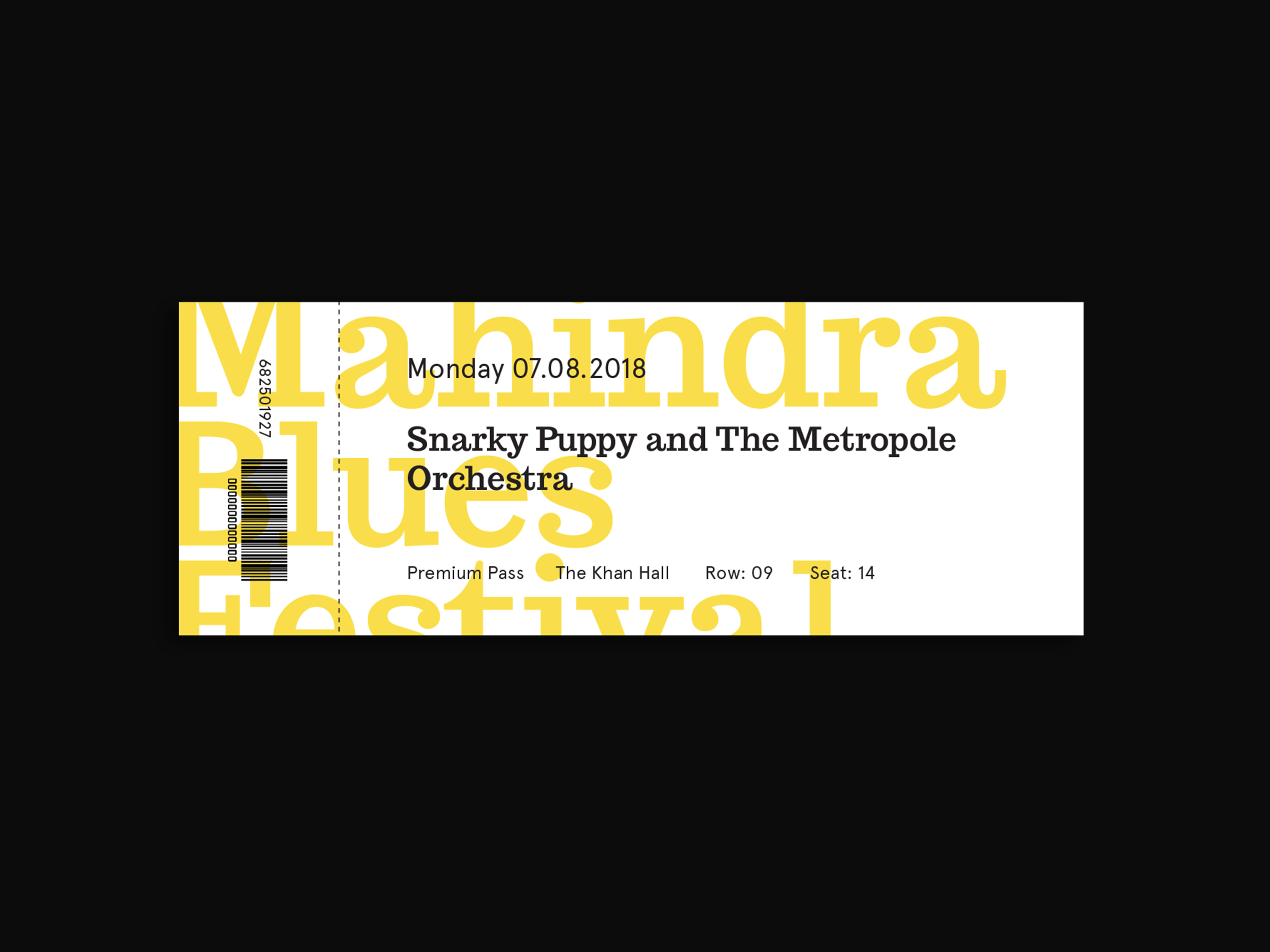 MBF/2018/Tickets
MBF/2018/Identity System
MBF/2018/Website UI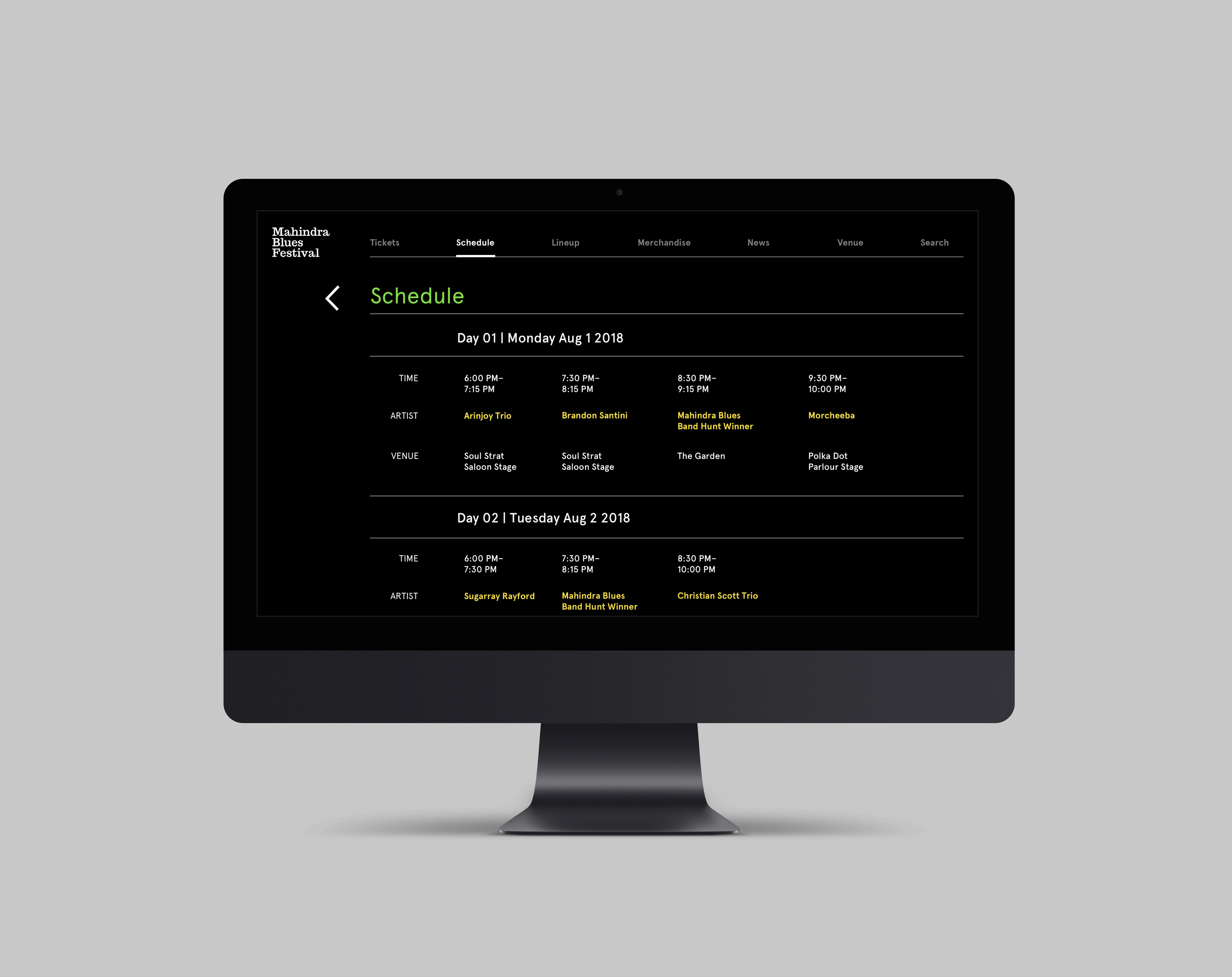 MBF/2018/Website UI
Go Back to Top︎
Copyright 2020 Mukul Chakravarthi, All Rights Reserved.