Virunga National Park Identity System
Virunga National Park—Identity Project / 2018
Typography III With Douglass Scott





---

Context: Typography III
Year: Fall 2018
Typology: Brand Identity



Role: Concept development, Identity creation, Typography, Editorial and Motion Design
Instructor: Prof. Douglass Scott


---




Located in the Albertine Rift valley in the eastern province of the Democratic Republic of the Congo, Virunga National Park is one of the most diverse and biologically rich areas on earth. Home to a teeming mass of flaura, fauna, and mineral deposits, the region has been at the centre of some of the most violent socio–political conflicts and humanitarian crises in recent history, with predatory political groups, militias, and rapacious corporations, all vying for its resources.

Endangered most by the region's frequent violent eruptions are its rare species of mountain gorilla. An otherwise reclusive species, these bands of gorillas found themselves thrust into the center of armed conflict between rival militias, leading to their decimation with every salvo of gunfire.

Amidst this chaos, the mountain gorilla has come to occupy a kind of talismanic place, representing through the fragility of its fate, the conflict and violence that has gripped the region. This project seeks to capture that fragility, while aiming to inspire hope and provoke greater participation from the international community in protecting this treasured, yet fraught landscape.


The Virunga color variations depict the rich diversity of landforms in the region. Surrounded by lakes, rainforests, an active volcano, and home to the endangered silverback gorilla, the identity system is composed of the four colors that stand for the 4 features of the national park area.






VNP / 2018 / Offical National Park Booklet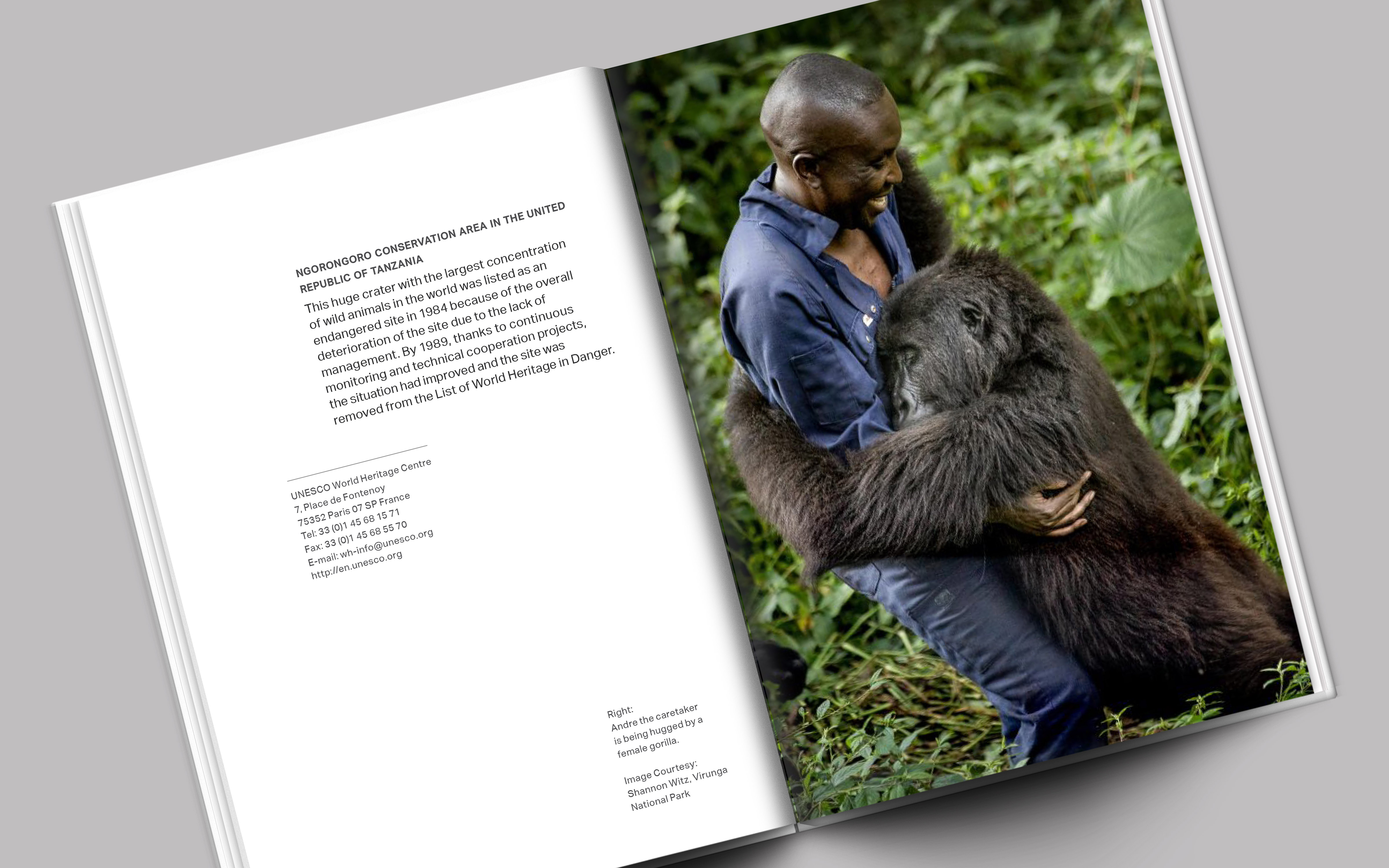 VNP / 2018 / Offical National Park Booklet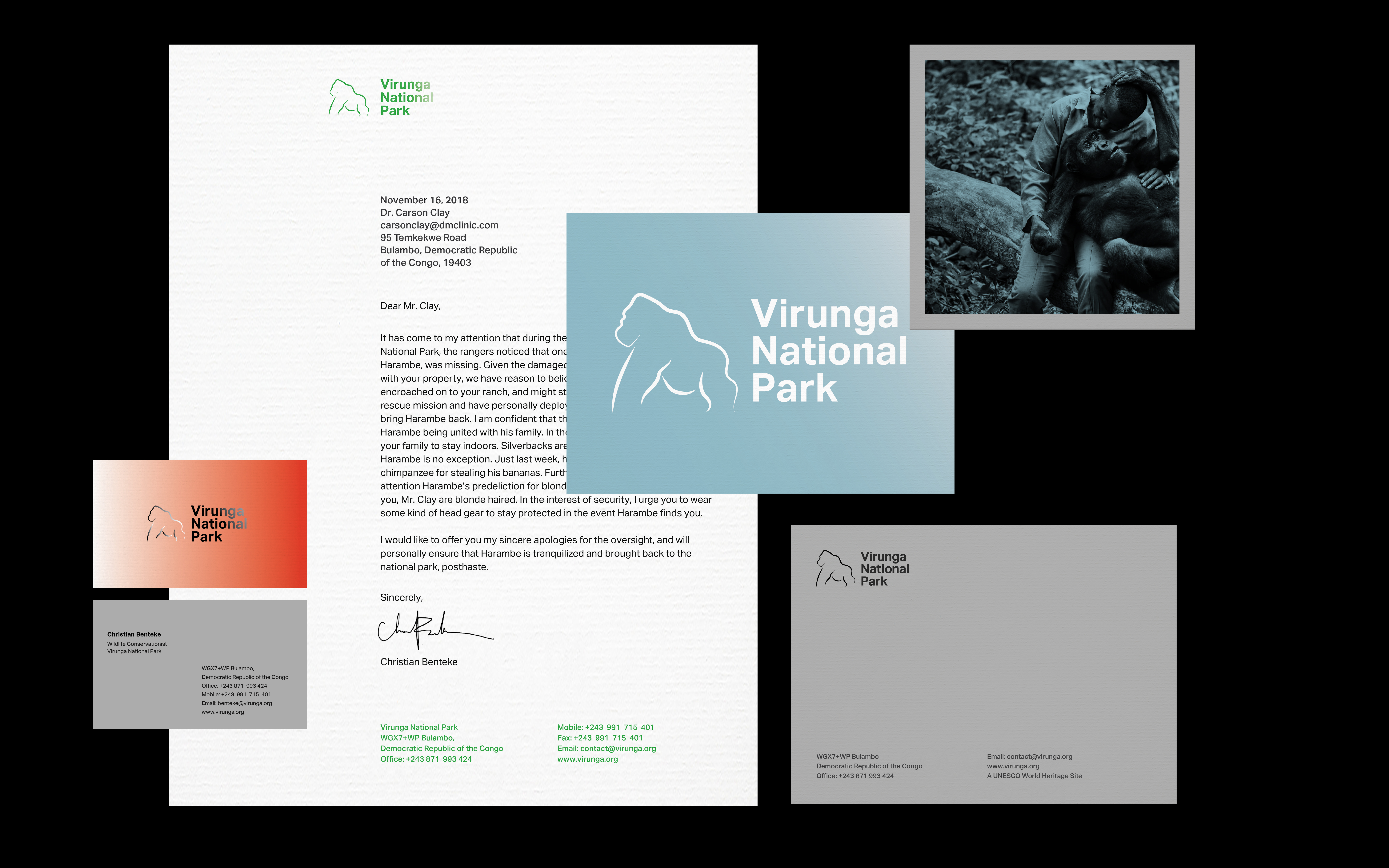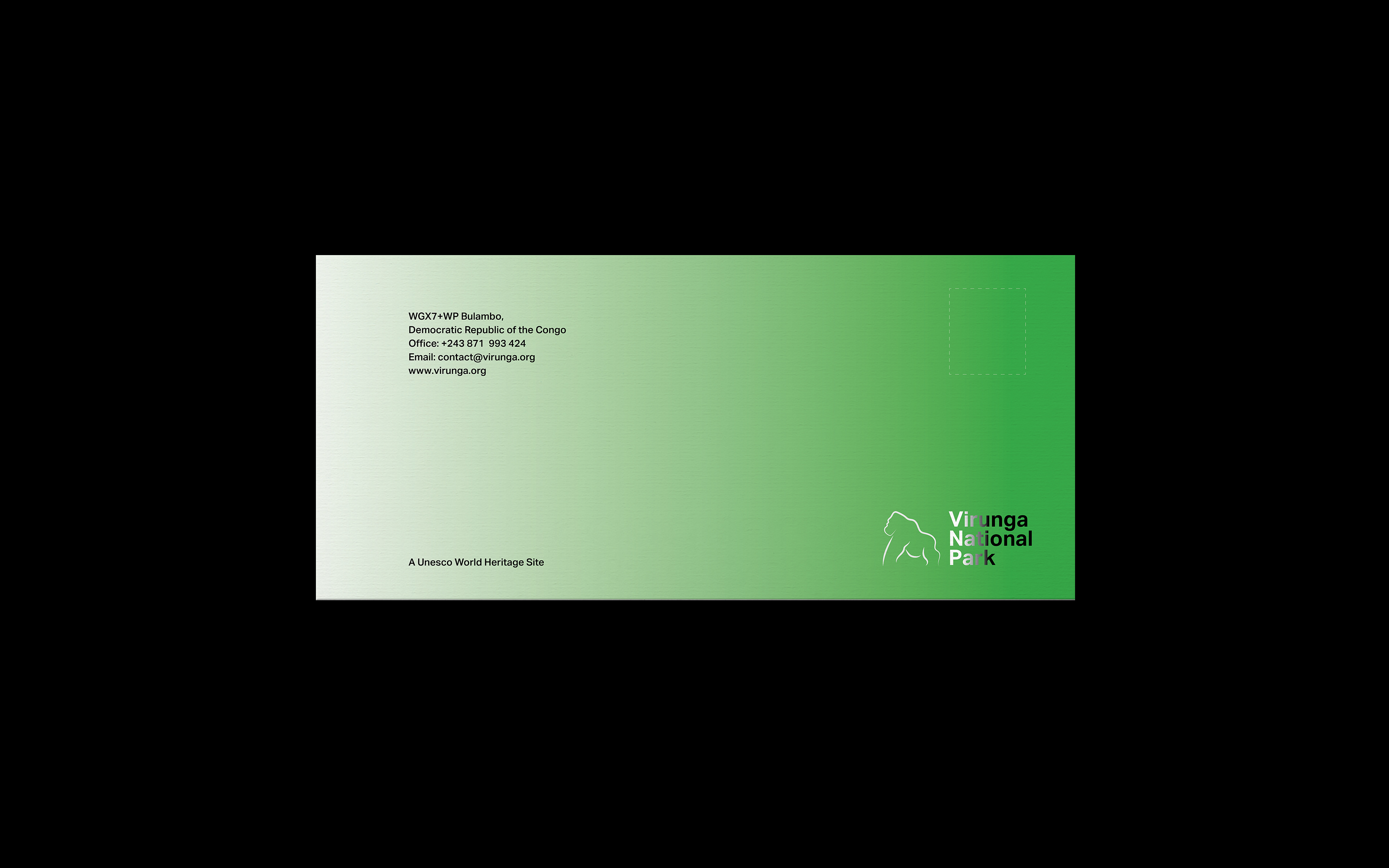 VNP / 2018 / Identity Guidelines